07/06/2021
One Big Circle grows into bigger offices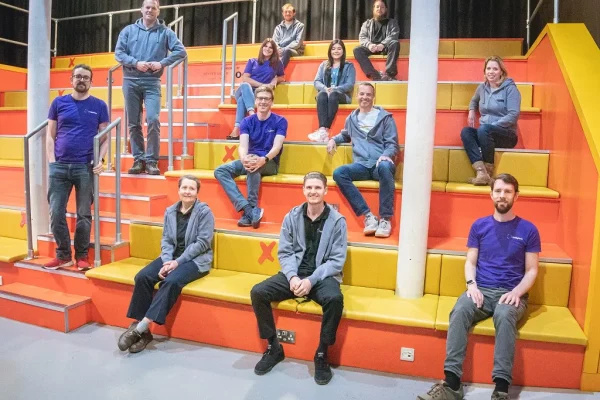 Bristol-based intelligent video specialist, One Big Circle, has secured larger office space in order to accommodate its continued expansion. Having made The Engine Shed at Temple Meads Station its home since its inception in 2017, One Big Circle is not moving far.
The new office space at Temple Studios will house the 15 strong team that has firmly established One Big Circle as an integral part of the renowned South West technology scene. Supplying its ground-breaking Automated Intelligent Video Review (AIVR) to the rail industry, One Big Circle has gone from strength to strength, even throughout the pandemic.
Emily Kent, co-founder of One Big Circle, comments:
"Since our beginning four years ago, we have moved through four different office spaces, all reflecting our need for more workspace due to our continued growth. The need for technology such as AIVR has been evident throughout the last 15 months in response to the challenges faced by the rail industry because of COVID.
"We thoroughly appreciate the opportunity to connect with other like-minded companies that being part of the Engine Shed community has offered us, and would recommend any start-up to have its base there. We started out as part of the SETsquared high growth business incubator, moved on to Alumni, using Boxworks units as workshop space along the way, so we've certainly made the most of our time there!"
"Still being based on the Temple Meads Station environment fits perfectly for our close working relationship with the rail industry and our clients such as Network Rail and Great Western Railway."
One Big Circle is also part of the school and community projects that are run by the Engine Shed and will continue to support new and diverse talent coming through the South West tech industry. Its successful collaboration with Weston College, offering Apprenticeship opportunities, and with University of Bristol offering internships, are prime examples of building key relationships within the region and encouraging the growth of local skills and talent.
The new offices will provide much needed additional space for the ever-growing team and its expanding technology portfolio.