28/06/2023
Automating Scrap Rail Management with AIVR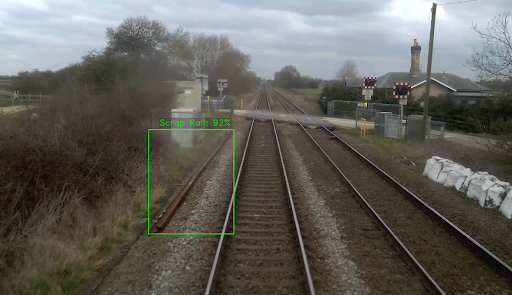 One Big Circle have been working in collaboration with Network Rail using AIVR's Machine Learning capabilities to automatically detect and triage abandoned scrap rail.
One Big Circle have undertaken a collaborative trial with Network Rail throughout Wessex routes, using their innovative AIVR system and Machine Learning to help better manage scrap rail volumes throughout the UK network. The project utilises existing Forwards Facing Video (FFV) data hosted within the AIVR platform with applied Machine Learning techniques to automatically detect redundant pieces of rail, visible in the data captured throughout Wessex.
Discarded scrap rail can cause detrimental impacts to the safety of site workers. Scrap rail left along the trackside often impedes safe walking routes within a project site, increasing the likelihood of trips and falls and endangering the workforce; more problematically, the expanding infrastructure of the UK rail network means effective management of these discarded assets is an increasingly difficult task. One Big Circle's scrap rail detection trial utilises their award-winning remote surveying AIVR platform to allow safety teams to remotely conduct safety planning checks, where instances of scrap rail are automatically reported to AIVR users for online review. Associated ELR and GPS positioning within the AIVR platform helps to streamline the retrieval and removal of any scrap rail present, as AIVR users are able to easily pinpoint the location of any existing scrap prior to visiting a site.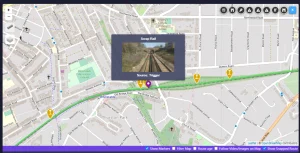 You can read more about the progress of the project in this month's edition of Rail Director on pages 40-43, where One Big Circle and collaborating project team members Martyn Shaftoe – Health, Safety & Environment Advisor for Network Rail's Wessex Route, and Wayne Cherry – Senior Innovation Engineer at Network Rail, discuss the safety benefits and cost-saving opportunities the trial has highlighted thus far. Click here to learn more about the wider applications of AIVR's Machine Learning capabilities.