20/04/2023
One Big Circle Features in the PWI Journal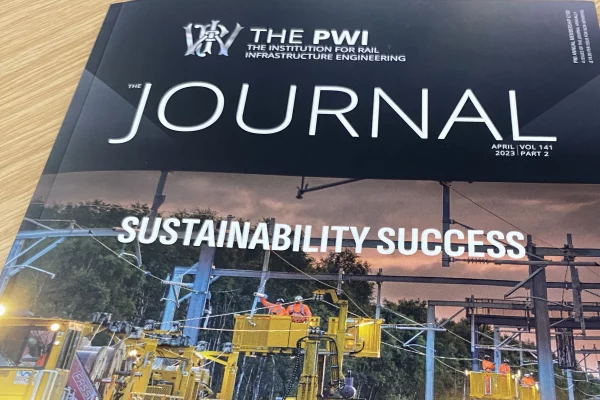 One Big Circle are featured in the April edition of the Permanent Way Institute (PWI) Journal, detailing some of the key features and outputs from the AIVR product suite. OBC have been members of the PWI since 2019, and have presented at the 'Delivering Digitally' seminar in March 2023 and also at the 'Tomorrow's Rail Safety Today' seminar in May 2022. The Permanent Way Institution spans 130 years of providing technical resources across the breadth of rail infrastructure, and OBC were delighted to be asked to provide an editorial piece covering AIVR.
The April edition of the quarterly publication targets 'Sustainability Success' in rail, including submissions from HS2 and coverage of the Scottish Government's sustainability and decarbonisation strategy. One Big Circle's feature surmises the iterative development of the AIVR system, outlining key real-world safety and efficiency use cases for the software such as the integration of Network Rail's Ellipse system data into the AIVR platform, how the line-scanning AIVR Focus system has supported the delivery of entirely remote Basic Visual Inspections, and the thermal hotspot detection project, delivered in collaboration with Network Rail throughout the Sussex and Wessex routes.
You can read OBC's article in full here to learn more about AIVR and how the industry has employed the technology to meet infrastructure demands.