07/08/2019
Scale Up 4 Growth Award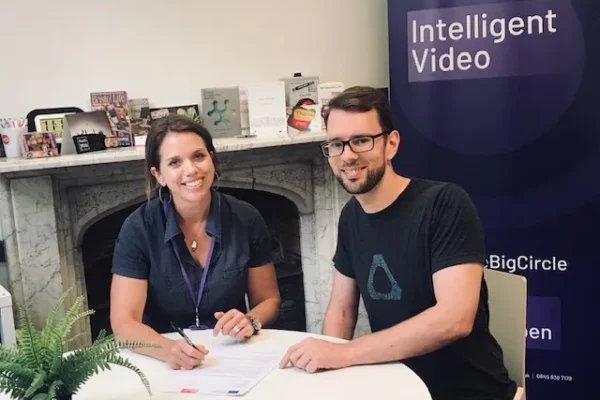 Scale Up 4 Growth, more concisely known as 'S4G', is a business support programme delivered by UWE Bristol. Alongside their partners Foot Anstey and Natwest, UWE aims to bolster the success of  businesses like ours in the West of England by helping them overcome 'barriers to growth'. No two companies are the same, therefore these 'barriers' are often unique. Accounting for this, the support offered by the scheme ranges from monetary grants, training and 'scale up solutions'.
At One Big Circle, we're delighted to announce that we've managed to secure S4G funding for our latest product AIVR. Broken down, AIVR stands for Automated Intelligent Video Review, and has been developed to resolve the numerous problems that road and rail transport industries currently face.
Improving factors such as safety, surveillance and reliability within road and rail can be hideously expensive, yet AIVR has the capacity to address these issues without demanding any additional infrastructure. Without drastically changing existing systems, AIVR is an efficient solution for keeping costs low.
Tech jargon and buzzwords aside, however, it's useful to understand how AIVR actually works. Ultimately, the problem is not that there's no video data being collected, its that this video data is often tricky to access, and sometimes has to be physically collected from the vehicle itself. This can take up valuable time and resources to find the exact moments to be reviewed. AIVR drastically reduces this lengthy process.
AIVR automatically collects vital moments of footage from operational assets; from incident to near miss, hazards to behavioral patterns. Curing the conundrum of accessibility, this vital video data is instantly viewable on an online dashboard, indexed with predefined tags, in turn providing an instant search and review function.
This grant will enable us to accelerate AIVR's development, and subsequently the use of intelligent video in the road and rail transport industries.