18/02/2021
Rail Innovation Exhibition 2021 summary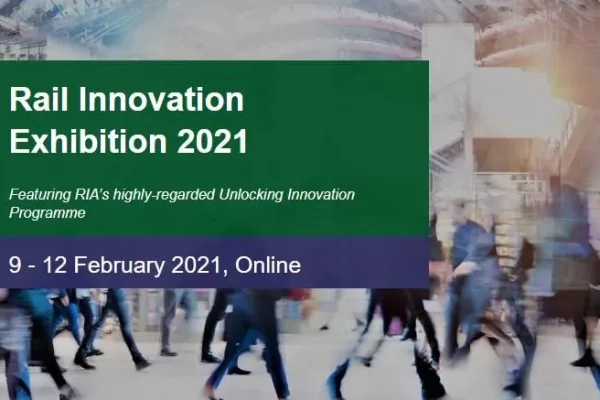 Last week we exhibited at Rail Innovation Exhibition 2021, a virtual showcase of the best in rail innovation.
We took part with a virtual stand demonstrating our Automated Intelligent Video Review (AIVR), a lightweight train-borne video device that live streams data and telemetry to map, monitor and maintain the railway network. We also took the opportunity to showcase the capability of our brand new AIVR Lookout project which is in the final round of the SBRI Stations and Surveillance competition.
AIVR Lookout is a machine learning model which we developed in partnership with The Manufacturing Technology Centre and Network Rail. It can identify and alert station staff to suspicious activity, such as abandoned items or people trespassing in restricted areas. Workers can then respond to such events in a timely and appropriate manner to ensure passenger and staff safety. AIVR Lookout is currently being deployed at London Bridge station to monitor incidents such as left luggage.
"We certainly miss being able to attend industry events and demonstrate AIVR in action, but with platforms such as this we have a fantastic opportunity to engage with an even wider audience and take up more opportunities.  The ability to connect with more people directly is something we have really been able to take advantage of.
"As many people mentioned during the event it certainly feels that a hybrid of the physical and the digital will be the way forward for events in the 'new normal'" – Emily Kent.