12/02/2021
OBC named tech scale-up in PwC Scale Transport Programme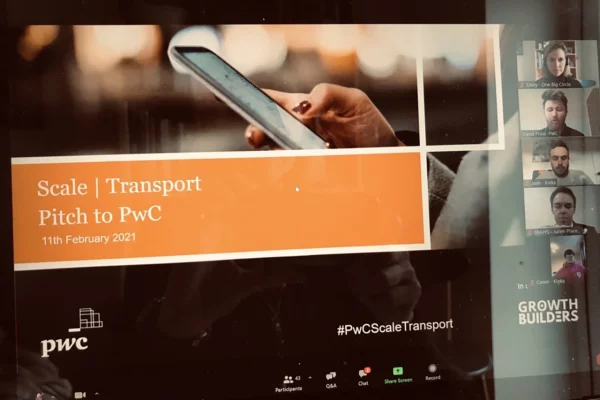 Video technology and AIVR (Automated Intelligent Video Review) specialist, One Big Circle, has been named one of the technology scale-ups in Price Waterhouse Coopers (PwC)'s Scale Transport Programme.
One of only 9 growing businesses to be selected, Scale offers One Big Circle the opportunity to connect with the UK's largest transport organisations, demonstrating its cutting edge, award-winning technology which is already making an impact on the rail industry and beyond.
Through its 10-week programme of networking events, pitching, masterclasses, business coaching and support, Scale connects authorities, operating companies and large infrastructure companies committed to revolutionising the transport industry.
Emily Kent, co-founder and Director of One Big Circle comments: "We're honoured to be included in PwC's Scale Transport Programme alongside other businesses who offer innovative, ground-breaking solutions to the industry.
'We're incredibly proud of our pioneering video technology, what it brings to the transport sector and that PwC has recognised this. Our in-cab cameras supply continual, up to the minute footage that can be accessed instantly via our secure dashboard, reducing safety risks by providing data and AI that ensures a rapid response to the ever-changing railway environment.  We continue to explore where other critical environments could benefit from this capability.
'We work alongside our clients to ensure we create the best solution for them, while working within whatever parameters they may have, such as using their existing technology suite and adapting our technology to suit. We're really excited to see what new opportunities and relationships we can create as part of PwC's Scale Transport Programme.'