09/11/2023
Mayor of the West of England visits the One Big Circle office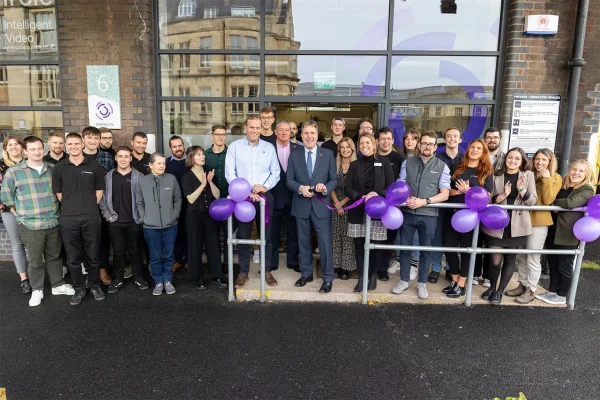 The One Big Circle team were honoured to have Dan Norris, Mayor of the West of England, officially open our newly acquired office space, adjacent to our existing office.
The visit, organised as part of the Railway Industry Association (RIA) Rail Fellowship programme, allowed the mayor to meet the driving force behind the multi-award-winning AIVR product – the One Big Circle team.
The mayor experienced a tour of the One Big Circle office, including the in-house lab where our specialist engineers proudly showcased behind-the-scenes of the AIVR product suite, and explained how crucial the AIVR technology is for remote condition monitoring and track maintenance, resulting in reduced disruption for passengers and improved safety for rail workers.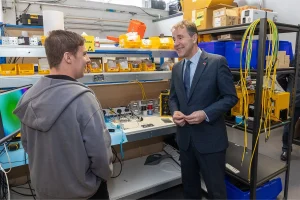 Mayor of the West of England, Dan Norris, said: "I'm delighted to have opened One Big Circle's new office in Bristol Temple Meads. We hear a lot about AI at the moment. How it can be used for good or evil. Here we can see a great application of a new technology that has the potential to really improve public services. "
"The skill and innovation at One Big Circle is keeping the West of England and rest of the country on track!"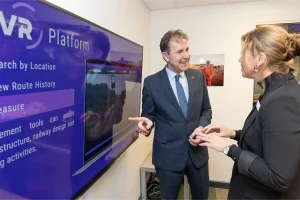 Eli Rees-King, Rail Industry Specialist at the Railway Industry Association, said: "Businesses like One Big Circle are at the front line of harnessing the potential of data and digital technology to drive a more efficient and greener railway. What's more the company's recent expansion is a reminder of how rail investment can create jobs, boost skills and improve economic growth both in Bristol and the wider city region."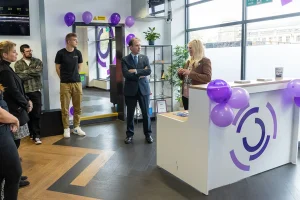 Emily Kent, Co-Founder One Big Circle said: "It's been a real pleasure to meet Dan and to have him officially open our newly extended offices in Bristol in front of all the team at One Big Circle and the RIA representatives. We were equally proud to be able to demonstrate the range of our innovative technology and Artificial Intelligence that's been created here in collaboration with Network Rail and other key partners to help increase safety, sustainability and performance across UK rail. We were also able to convey the exciting growth of the company and the range of local skills and backgrounds amongst our top-class team."
"Being able to share One Big Circle's progress with our Metro Mayor as part of the RIA Fellowship Programme helps advance the visibility of what SMEs can help deliver in support of the wider rail industry, and we're proud to be delivering that nationally and internationally from Temple Meads."
You can read more about the Fellowship Programme here.